International Money Transfers to and From Japan: Exchange Rates, Borderless Accounts, and Apps (2021 Guide)
(The fastest, cheapest, most secure way to transfer money internationally.)
Updated: January 21, 2021 (JST)
Nihon Hustle is reader-supported. When you buy through links on our site, we may earn an affiliate commission.
If you've lived in Japan for any length of time, you've no doubt run into the need to conduct an international wire transfer, or bank transfer, in order to get money from your accounts back home to address bills or other sorts of expenses here in Japan. When I first moved here in 2017, I had several thousand dollars tied up in a Bank of America account that I was living off of while on my tourist visa. Since I couldn't open a bank account at the time, and accessing money via ATM machines (most frequently at 7-11) was my only recourse, I was spending a small fortune in ATM withdrawal fees. Since I quickly made friends here I could trust, it would have been more wise to use a service like TransferWise, Western Union or Xoom, for example and have my money from the U.S. transferred to their account here in Japan. What I didn't know then you get to benefit from now.
Likewise, I've had a friend and here in Kobe ask for advice on the lowest international wire transfer rates prior to his move back to Australia, and I was able to recommend TransferWise to him. Recently, a colleague of my wife has been inquiring about accepting payments from all sorts of countries like India, the U.A.E, and throughout Europe. At the moment, they're using SMC here in Kobe to accept payments from overseas, and they're paying a flat ¥2,000 for each transfer. Sometimes that's the best rate, and sometimes it not. My goal in putting together this page about the best international money transfer options here in Japan are twofold: first, just to help you become aware as to what resources are out there for you, because there are many, and second, help you make the best decision as to how to send money from Japan, or how to receive money in Japan regardless of where you live now, and where you're moving your money to or from. So! With no further adieu… if you want to send money from Japan to the U.S., to Australia, or Canada, or to The Philippines, Vietnam, or India, you're in the right spot. Stick around. Reviews for each and every way I know to send money from Japan, and send money to Japan, is right around the corner!
The Nuts and Bolts of International Money Transfers
If you're looking for a safe, fast, and affordable way to transfer money into or out of Japan, this guide will help bring you up to speed with all the available offerings.
The Right Tools for the Job
Wire transfers (money transfers, in general), can be a pain in the neck. Knowing which borderless account or money transfer service meets your specific needs is key. What's most critical? Low fees? Security? Ease of use? It all matters.
Fail to Plan, Plan to Fail.
The only way to be sure you're not paying more than you have to when it comes to international money transfers is to do the homework. Which money transfer service is the fastes? Which has the best customer support? Which has the lowest fees? Seeing your money disappear in fees, or worse, arrive too lateto be helpful is not fun. This 2021 research guide is designed help.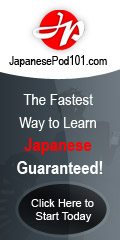 Howdy, all, I'm Doc. I live in the beautiful port city of Kobe, JAPAN. I launched this site to help others interested in working with, or starting, a business Japan, or anywhere else in the world!
We all wear different hats, my job is to help you find the one that fits you best. Thanks for reading, and go get 'em!
TransferWise has a nice slogan that they most certainly follow through on: "A cheaper, faster way to send money abroad."
Always get the real exchange rate
More affodable transfer fees than banks
Lowest possible fees when compared to typical wire transfer services
Transfer money without knowing the recipient's bank account number
Transfer money to an email address (great for paying remote teams, or accepting payment as a freelancer
Transparency of exchange rates and fees
Send money to 71 countries (as of Jan. 2021)
Send money from 47 countries (as of Jan.  2021)
Very rapid international money transfers
TransferWise Borderless account in multiple currencies for travelers, expats, and freelancers… anyone, really!
A TransferWise Borderless account lets you add money in: 

AUD, BGN, CAD, CHF, CZK, DKK, EUR, GBP, HRK, HUF, JPY, NOK, NZD, PLN, RON, SEK, SGD, TRY and USD.

Industry standard safety and trust
I've used TransferWise to transfer money out of Japan several times over the past few years, an love it. I've used their online and ATM transfers here with SMBC. Hard to go wrong. Wonderfully speedy, and hassle free. I've recommended it to other friends here in the country, and heard similar feedback.
Founded in 1851, in the days of the Pony Express, Western Union has learned a few things about transferring money from one entity to another over thee years. Their domestic and international money transfer services are top notch, and while a bit on the expensive side for many, the ease of use, and vast network of in-person locations all over Japan, with dozens of offices in and around Tokyo, and many in major cities like Osaka, Kobe, Fukuoka, Okinawa, and Kyoto. They remain a serious competitor to new kids on the blog like TransferWise, despite that firm's with lower than average real time exchange rate fees. So, if you're in need of Western Union customer service with a smile, or the ability to transfer cash in Japan or outside the country to any number of locations, Western Union is certainly worth a visit. 
What are the benefits of Western Union to transfer money in Japan?
A cornucopia of options for sending money domestically and internationally
Receive money using Western Union's cash pickup, bank account, or mobile wallet services.
Send money directly from a bank account as a bank transfer, or with cash
Western Union promo codes for discounts and cash off international money transfers
Western Union tracking, so you can track your money transfer whether you're the sender or the receiver. Just enter your MTCN tracking number from your 

transfer history page and in your printed or emailed receipt.

Online service that's simple to use in English and Japanese and 28 other languages 
Free Western Union: Money Transfer app available in "your language" including: 

English, Arabic, Bulgarian, Burmese, Cambodian, Croatian, Czech, Danish, Dutch, Estonian, Filipino, Finnish, French, German, Greek, Hebrew, Hindi, Hungarian, Indonesian, Italian, Japanese, Korean, Laotian, Malay, Norwegian Bokmål, Polish, Portuguese, Romanian, Russian, Simplified Chinese, Slovenian, Spanish, Swedish, Thai, Traditional Chinese, Turkish, Vietnamese

Transparent fees. Not always the cheapest, but , at least, you know what you're paying for
Easy repeat money transfers using the Western Union online portal, or the Western Union app
Different transfer fees depending on whether you're sending cash, bank transfer, credit card, or debit card. These last two methods of sending money, are more costly
Typically, no limits on in-person international transfers, but there are limits for other services such as their: "Minutes and Three Day," ($2,999 per transfer), next day payments ($500 per transfer), mobile money transfer ($500 per transfer), and phone transfers ($500-$2500 per transfer)
Is there a Western Union Near Me?
Most likely! Check out the searchable map below to find a Western Union location that will help you send or recieve money anywhere in the world. But why wait? Transfer Money Online With Western Union.
Just the apps, ma'am. Just the apps. Want to send money to Japan, or from Japan with your mobile device? Download any, or all of these money transfer apps!
More 2021 International Money Transfer Reviews to Come, From…
Vigo Global Money Transfer
Housing Repair and Maintenance Jobs and Side Hustles in Japan
Jobs and Side Hustles Specific to Japan's Big Cities
Jobs and Side Hustles for Craftsmen and Craftswomen in Japan