Best Military Spouse Jobs and Active Duty Military Side Hustles Around the Globe (2021 Entrepreneurship Guide)
(USFJ on- and off-base, work at home, and SOFA)
They say military spouse jobs are hard to come by. That military families have a hard time making ends meet. That you have to work for Uber, deliver food, or babysit and fill out surveys online just to make a living. Hooey. Making ends meet IS hard when you're a military family, but you have the community and hustle that will help you get past those obstacles. Yes, there are rules, and obvious obstacles. But, there are tremendous advantages you possess as a military spouse or active duty member when it comes to making a living beyond your government pay. To begin with, you have that incredible network of military families a lot like you who share similar interests and obstacles. By tapping into that network, honing skills you already have, and developing new ones, you can carve out a living beyond what you've ever thought possible. Other military families do it every day. This year, you will join them. And, by the end of 2021, if not a few months into it, you'll be ready to teach them how to do the same thing. Ready? Let's go. 
A quick note. I live in Japan, and have written this guide this beautiful country in mind. However, everything that follows applies to milfams recardless of their location. But, if you're an active duty service member, military spouse, or dependent of active-duty personnel here in Japan you'll find some of my tips even more tailored to your presence here in the land of the rising sun. Are you solely contracting with the government under SOFA? The same is true. So, whether you're looking for a military spouse job you can do from the comfort of your own living room or home office, or you're looking for a job on base, I hope this resource helps. Please reach out with any questions you may have my shooting me an email using the form at the bottom of this page. Thanks!
The Nuts and Bolts of USFJ work rules and opportunities
Supporting a military family doesn't have to be a difficult process. And, earning extra money beyond your government salary doesn't mean you have to babysit, or work for Uber Eats. You need good information, a system, and a plan. All the things you're already used to working with, right? Let's go.
The Right Tools for the Job
Professionals use the best tools to help them succeed. Learn about a few that can help fuel the growth of your side hustle, job, or business.
Fail to Plan. Plan to Fail.
Learning how to earn extra money requires a plan. No worries, though… it's all here. Finally, "Put Your Side Hustle on Autopilot."™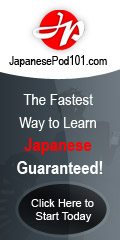 Rewarding Jobs for Military Families
(17 Money Making Ideas You Can Start This Week With Permission from Your Provost)
Howdy, all, I'm Doc. I live in the beautiful port city of Kobe, JAPAN. I launched this site to help others interested in working with, or starting, a business in Japan.
We all wear different hats, my job is to help you find the one that fits you best. Thanks for reading, and go get 'em!
How to Work in Japan as a Military Spouse, Dependent, or if you have been granted SOFA status.
Last updated: January 10, 2021 (JST)
If you're among the roughly 54,000 military personnel, 42,000 dependents, and 8,000 DoD civilian employees living in Japan, this article is for you. My aim is to help you get past the confusing details surrounding working here in Japan, and help inform you as to REAL ways to make extra money that adds to your bottom line. You won't read about driving an Uber, delivering pizza, or babysitting on this site. I'm here to help you make money that actually supplements your income and life needs instead of padding your time with money sucking adventures.
So, whether it's on the mainland in and around the Air Force installations of Yokota and Misawa, Camp Zama's Army base; the Marine Corps' Iwakuni; or Yokosuka, Atsugi, and Sasebo, representing the Navy I'm here to help. Of course, if you're stationed, or living in Okinawa, this is post is for you as well!
My mission at Nihon Hustle is to provide information and encouragement for budding and already successful solopreneurs who want to contribute meaningfully to their family and their community here in Japan. If you already consider yourself a business builder, or want to get on course to charting your own business in Japan in 2021, I want to help you get there. And, by working together, we all win.
Howdy, I'm Doc Kane.
I'm a writer and English teacher in Kobe, Japan, and the co-founder of Maplopo—a Japanese literature translation company. I'm also an historian and was fortunate to have conducted the archival film and sound recording research for the History Channel's Emmy-nominated six-part "Vietnam in HD" series. I'm from a family of veterans, even though I myself have never served. My uncle was a Huey pilot in Vietnam, and my Grandfather a Pacific Forces Navy Captain with the SeaBees in WWII. My father, a reservist. I've got several cousins who were in the Marines, and a slew of friends who fought in Desert Storm 1 and 2.
Why tell you this? Well, because I think it's important to know I have a vested interest in helping support veterans. Many of my friends and relatives remain to me the embodiment of hustle, and I have learned much from them. I love systems. And, clarity of message. I pay the utmost attention to looking out for those close to me, and am always eager to correct my processes and viewpoints when they're askew.
As you read through this guide, may feel this resource is inadequate to a degree. Well, if you're reading it near the tail end of December 2020, it probably is in need of some sprucing up. And, it may be slightly inadequate for a period of time as it grows into maturity. But, with my continued research and your help it will get better and better like a damn good loaf of sourdough, or bottle of whiskey.
So, please feel free to reach out and re-orient me. I always appreciate any and all advice. With input from current active duty service men and women in Japan, former residents of this beautiful country, and the families and friends who support you, this guide will hopefully serve as a living document so everyone benefits.
In this guide for military families, I'm going to share a number of things that have helped me add additional income to my pockets over the years, and some that are beginning to change my life in 2020. We'll talk about affiliate marketing, how to start a blog in Japan, copywriting, ecommerce, on- and off-base work opportunities, entrepreneurship, consulting, and a host of other things that will help you fuel financial stability for your military family in ways that does not have you trading time for money.
Okay, ready? Let's go!
Disclaimer: This is a business blog focused on helping you create an income for yourself. And, because I try to do the same for my family, I team up other companies that can help us get our businesses off the ground. So, you'll note that in the interest of business, we're proud to be affiliates for many of companies we reference on these pages. If you happen to use any of these firms as we do, we both benefit. Me in the form of a commission from them that costs you nothing, and you in the form of a wonderful tool that helps drive your business. Then, once you fall in love as I have, you should do the same and partner-up. It's the way business works. Have fun, and only invest in these tools when you're financially ready to do so.
Cheers,
Doc
Can I Work in Japan with SOFA Status?
Yes. There is good advice on this online, but even better advice you can get from your superiors here in Japan. If you find the person you ask does not know, or says that you can't because of Japanese law (or SOFA regulations) please speak with someone else. If they say you can't because THEY won't allow it, that's a different story. But there are absolutely legitimate work opportunities for you in Japan, and online you can pursue with the right permission, and legal paperwork cleared. Go get 'em.
Are there off-base military spouse jobs I could apply for?
Absolutely. But (!) SOFA, right? I know. Have your active-duty military spouse do some legwork for you. There are more military spouse job opportunities possibilities than you may realize. Jobs on and off base exist for spouses, and there is a wealth of opportunity for spouses to start their own business working from home. In fact, given the amount of travel military families end up doing throughout their lifetime, work from home jobs for military spouses, can deliver the best of both worlds. Stability, and freedom. Not a bad deal, right?
There are also a bounty of military spouse groups that can advise you intelligently. "Soldier's Wife, Crazy Life," has a good guide to military spouse Facebook groups that might interest you, but, in general, if you're serious about creating serious income for yourself and your family, I'd advise you to stay away from open online forums that go on and on about nothingness, and seek advice directly from those who can help you. If you're going to be stationed in Japan, and you haven't yet moved here, Ciara Skiles' "Welcome to Yokosuka: A Practical Guide On How to PCS to Yokosuka Japan" is a wonderful guide should you be preparing for a PCS move to Yokosuka. There are many rewards for you off base (and at home!) when it comes to working in Japan. Ask and you shall receive, my friend.
Can I work off duty as an active duty military member in Japan?
Short story? Yes. More to come on this, but the best advice is to ask your superiors. There is all sorts of paper work for this, but it is NOT that difficult based on everything I have read, and everyone I've spoken with to date. So, go get 'em.
To whet your appetite a bit, here are a few military side hustles for you to consider from Coast Guardsman, Julian Sage Miyata. His YouTube Channel is great!
Many more money making side hustle to consider in the post below! Okay, let's turn things over to Julian for a few minutes…
Can I work from home, or start a business as USFJ military personnel, a dependent, or DoD civilian employee?
Again, there is a much more detailed answer to come on this in 2021, but suffice it to say, the answer is yes. Seek permission from your superiors and see what they say. Depending on your branch of service, and contracting organization, the rules and paperwork will be different. 
What paperwork do I need to work in Japan off-duty, or off-base if I'm a military spouse or on SOFA status?
All the paperwork you need differs depending on your branch of service, your status as a spouse, or DoD worker, and whether you're subject to SOFA status rules. So, the best course of action is to not spend too much time looking online, but to request an appointment with the legal folks within your organization or branch of the military. They want to help you, so just drop in and let them know what you're thinking. Okay? Ready? Let's get to those military side hustles.
Housing Repair and Maintenance Jobs and Side Hustles in Japan
Jobs and Side Hustles Specific to Japan's Big Cities
Jobs and Side Hustles for Craftsmen and Craftswomen in Japan